Welcome to our own 206 Rear Wheel drive Rally Car.
This Car has been a dream project of mine now for over five years, The original plan was to build myself a 206wrc replica using sierra running gear but keeping with the 1600cc vauxhall engine, However as this car has had to be built around other customer's work it has given me time to change my idea's and design's
The Front and Rear suspension are purpose built using our own designed and built coil over bodies. We also made our own Hubs for the rear.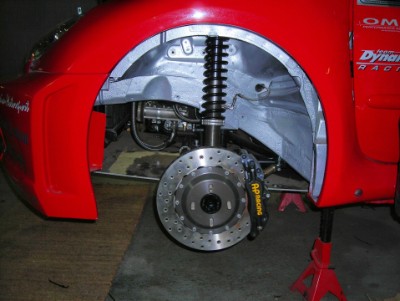 The Brakes were supplied by AP Racing. All Brake lines are stainless steel with stainless steel fitings
This car has been pretty much built from the ground up using all brand new components The engine is still a 1600 16valve vauxhall engine but this time it is a full spec rally engine built by Paul of BPJ Services using steel rods and forged piston's. The engine is fully dry sumped. All of the cylinder head has been rebuilt using special cams, big valves and Vernier's etc. The Fuelling is taken care of by Jenvey Dynamic s Throttle Bodies, running Omex Engine Management. The Transmition will be a six speed unit from Quaife running our own Pneumatic Paddle Shift System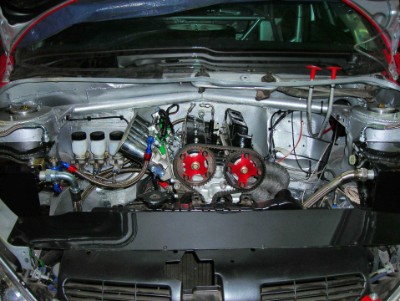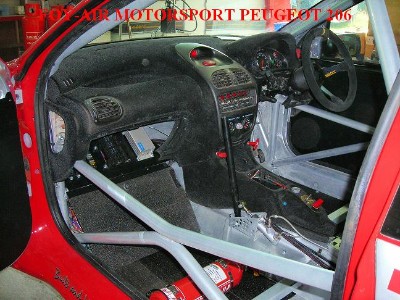 The Interior is also purpose built by use using all new gauges and switches. The dash has been flocked to prevent glare to the driver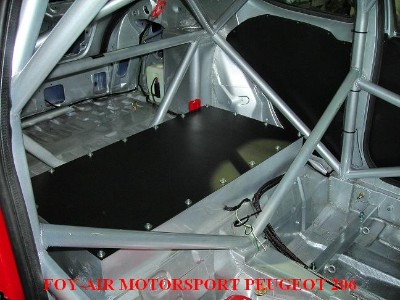 The Fuel Tank and twin Feul Pumps and filter are located in a purpose built area where the rear seats used to be. This are also holds the Gel Battery.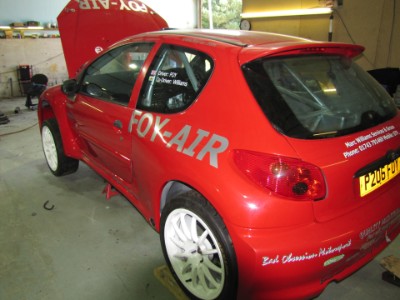 The Body Kit is made in France and is taken from moulds of the original 206wrc cars
Please use our contacts page if you are interested in purchasing a 206 body shell or complete car
Thank you for showing an interest in our company.